NEW RELEASE!
TOO MUCH MONKY BUSINESS – BELGIAN DUBBEL.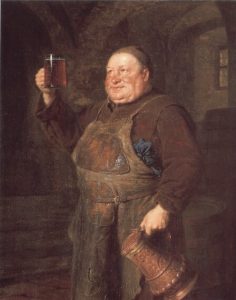 23/9/2020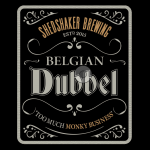 Jacqueline and Doug timed it beautifully last year and spent two months in eastern Europe, sampling the best of that region's lively craft beer circuit. But it was the fresher Belgian styles that really blew them away. We're having trouble sourcing good, fresh Belgians here, so we decided to make our own. The test batch flew off the taps, so an upscale brew was scheduled.
Australia Post did their best to bugger it up, losing 10kg of candi syrup, but Craftbrewer of Capalaba QLD came to the rescue and the brew was completed.
The result is a cracking Trappist-style dark ale with all the sweet smokiness associated with that. Too much monky business!
Careful, it's 7.3% ABV! Available from the Taproom, the Shedshaker online shop and selected bottle shops.
NEW CO-LAB GIVES US OUT FIRST MID-STRENGTH.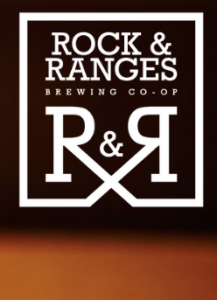 30/6/19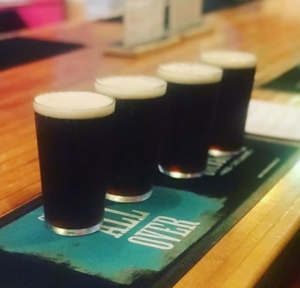 Some time ago we were approached by a new community enterprise, Rock and Ranges Brewing Co-operative, based in Macedon Ranges south of us.
We cooked up a recipe for a mid-strength, brewed it last month and it's turned out to be a cracker. R&R Dark Mild is a tasty, truly sessionable English-style Dark Ale.
Driven by a base of chocolate malts and balanced with a blend of traditional East Kent hops that deliver a smooth bitter profile, full mouthfeel, great aroma and a creamy satisfying head.
And only 3.6% ABV!
YOU ASKED, WE LISTENED.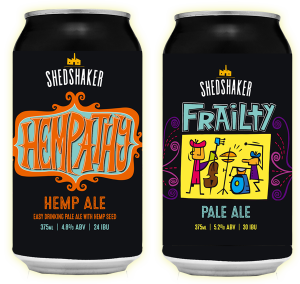 28/5/19
We've taken the plunge – our Frailty Pale Ale and Hempathy Hemp Ale are now available in 375ml cans!
The good folk of East Coast Canning rolled in at sparrow fart on Monday, unloaded the beast, and filled two pallets of cans in just two hours. It was all hands to the pumps getting them into cartons and finding space in the coolroom, but it's done and we have lots of these sexy beasts to satisfy the interminable requests for takeaways of these popular beers.
Find them at the Taproom, several outlets in Castlemaine, and the list of outlets in Melbourne is growing by the hour. If your local doesn't have them yet, give them our number!
WE PULL A BEER OUT OF A RABBIT HAT

5/4/19
Last year our Easter beer was so popular it sold out in a few hours.
Well THAT'S not happening any time soon this year. We've scaled it up to a full brew, we have plenty in stock and it's very, very good.
A base of Munich malt gives a bready backbone. The Bramling Cross hops that give the beer its name add blackcurrant notes to complement the sultanas used in the mash and the fruity esters from English yeast. Mixed spice provides traditional spiciness whilst lactose provides a hint of milk sweetness. Delish!
On tap now at the Taproom and selected other smart customers – we'll post about them soon.
WE BOTTLE THE HOLY GRAIL

Not the actual vessel of mythical occult Christianity, silly. Our uber-popular Cloudy Ale.
Ever-responsive to the cries of the smitten, we decided to add a seventh style to our bottled range (making mixed six-packs a nightmare at the Taproom).
Footy season may be over for another year, but as the weather warms up, this smashable Aussie Ale will be the hit of your party. Ask for it by name.
AW NOO! OUR SCOTCH ALE IS OUT.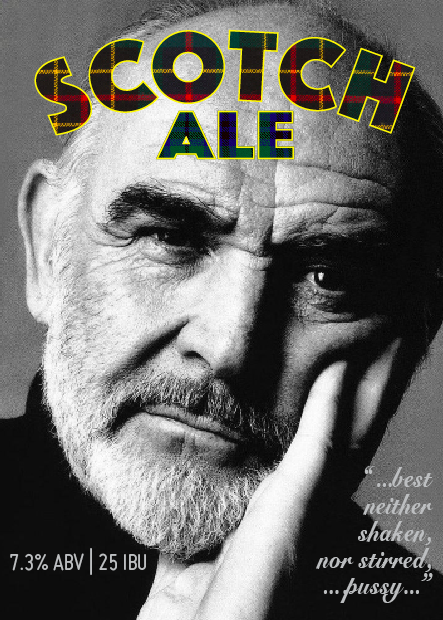 Big, bold and beautiful, it's a 7.3% ABV hit of caramel malts and smoked peaty goodness. Half went straight into barrel to wood-age (see you in a year) but the rest is on tap exclusively at the Tappy until all gone.
Sean says "get on doon, poossy".
WE MAKE A FANTALE ALE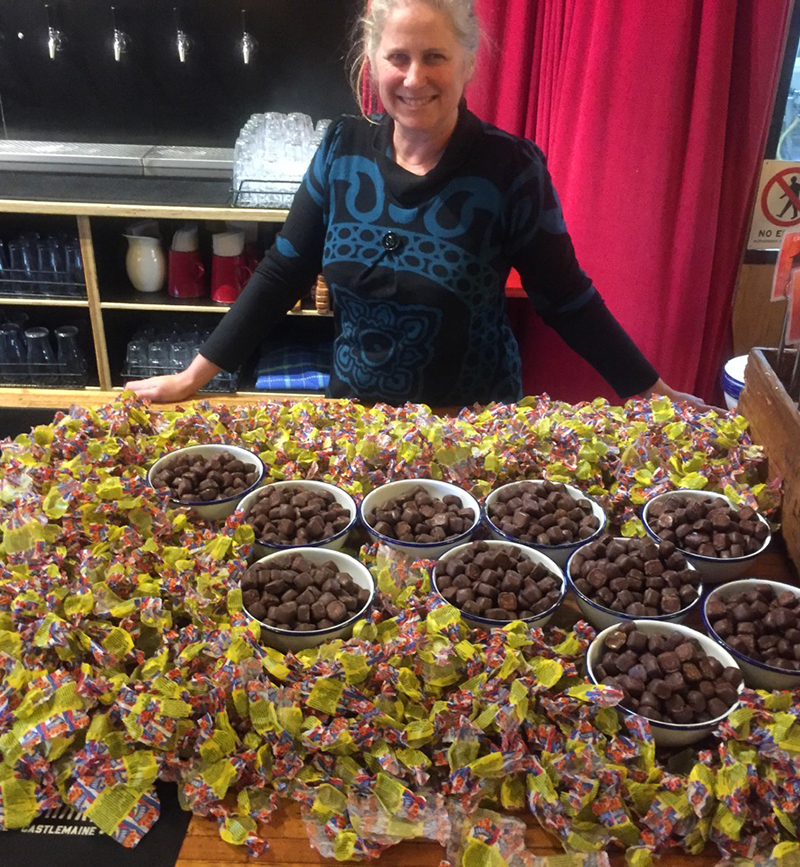 We did it! Ten kilos of Fantales unwrapped and in the beer. That's a lot of questions for the next MainFM trivia night – Thursday August 16.
The beer is a porter style ale, bursting with chocolatey, caramel goodness. It will be ready to come out for Bendigo on the Hop, August 25.
You asked for it, now it's here! The Night Porter now available in bottle.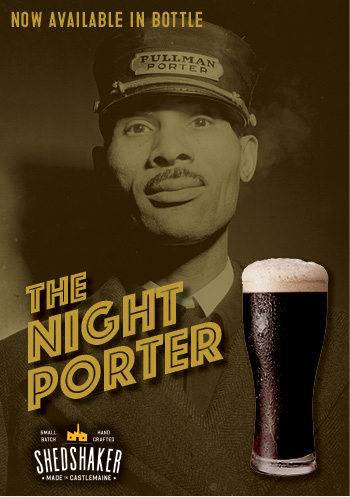 Ask for it at your local – if they look at you blankly, simply grin and say "Call Shedshaker".