AUGUST
BENDIGO ON THE HOP
26/8/23
Bendigo on the Hop is one of our favourite times of the year – the coming together of many of our favourite breweries and thousands of beer fans from across the state. Taking place on Saturday 26 August, it's always an absolutely cracking day. You will be able to find us at The Black Swan Hotel on Pall Mall – a venue we love and features our tasty Holy Grail Cloudy Ale on one of their taps already. So come join us for a tipple and some tunes (you know us, live music makes everything better).
This year we are taking a new and exclusive beer to Bendigo as well as one of our classics for your tasting pleasure. The exclusive is a stunner – a Gold NEIPA. It's a big and juicy New England IPA chock full of hops and gold flakes. Yep, real gold. Yep, in the beer. So why go dig a hole in the bush somewhere when you can find gold in a glass? We know what we prefer!
And from our classic range comes the Espresso Black Lager. At the opposite end of the spectrum to the NEIPA sits our black lager which has lashings of ethically sourced Tiger Mountain Arabica coffee from our neighbours at Coffee Basics. Expect dark chocolately malts and the spicy hit of American hops in our surprisingly light, full flavoured and refreshing, Schwarzbier style lager.
Come say hi and tell us whether you're a big hop fiend or a coffee-in-lager lover. We look forward to seeing you there.
JULY
UP THE MIGHTY FALCS!
1/7/23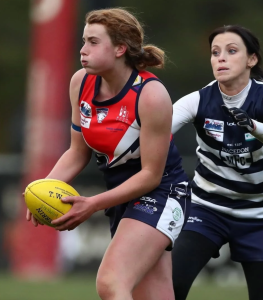 We love a bit of footy at Shedshaker, and we love to support groups that share our values. We are therefore delighted to be a sponsor of the Mount Alexander Falcons. The mighty Falcs are playing in the Riddells District Football Netball League and finish their season this month with two home games at Harcourt Rec Reserve in July.
On 1 July they take on Romsey, against whom they notched up their first ever win earlier this season. This is the game to get to – can the Falcs snare another win?
On 15 July they take on Melton to finish a season that has seen the team improve out of sight. Melton will be a tough clash but also a great measure of how far the Falcs have come this year.
Shedshaker will be there at Harcourt Rec, slinging tasty beers and cheering on the mighty Falcs. Come along and join the fun! Entry is free and it's a super kid-friendly vibe.
IT'S ON AGAIN, AGAIN
3/2/23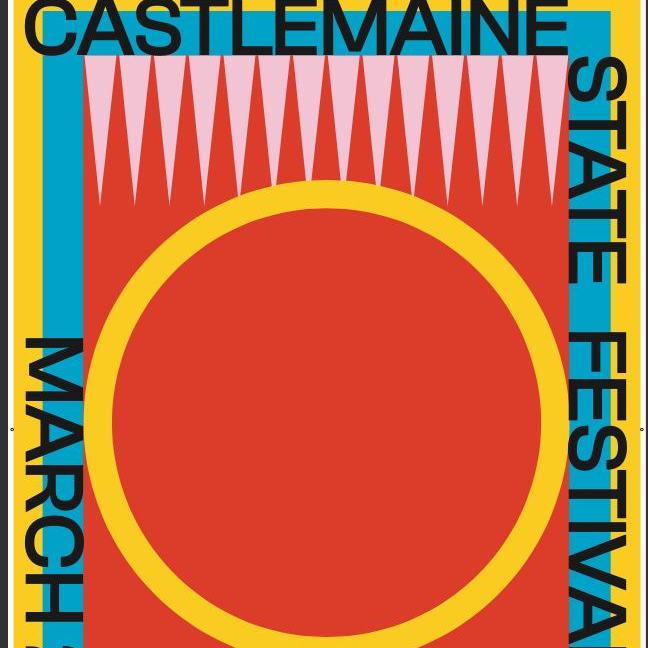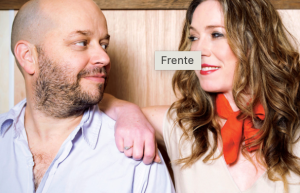 The biggest and best regional arts festival in the country is on again in 2023, from March 24-April 9. Opening night sees the reunion of Frente!
Shedshaker is a patron and major beer sponsor and our brews will be available at the bars in the Big Top in the CBD and in the Town Hall.
Drop in to the Tappy for a drink and a pizza or share plate before heading out on the town to see the many amazing performances and exhibitions.
BUT WAIT, THERE'S MORE!
3/2/23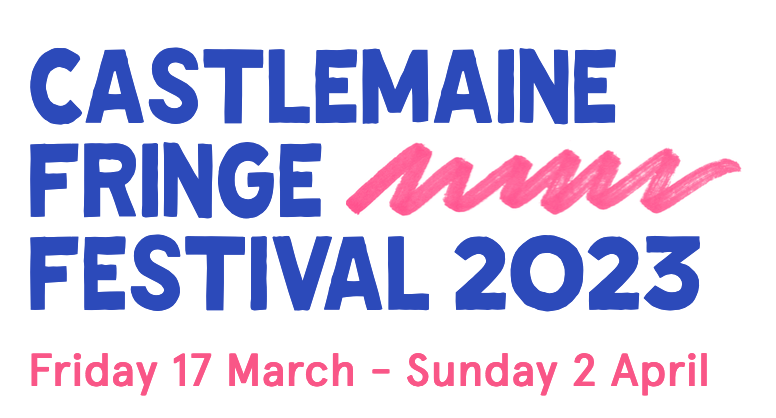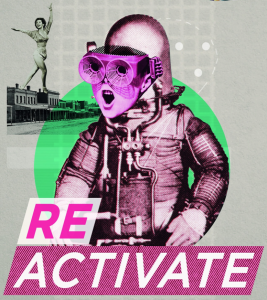 Alongside the State Festival, the Fringe Festival (one of Australia's oldest Fringes) will offer even more art, music, frivolity and entertainment.
We are a sponsor and venue, hosting quite a few events here at the Taproom, and will provide beer to a lot of others. There is LITERALLY something for everyone.
Visit castlemainefringe.org.au to see the whole program. See you at the Festivals!
BALLARAT BEER FESTIVAL 2023
2/2/23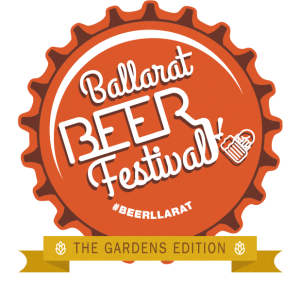 Ballarat's popular beer festival returns to North Gardens by the lake for one day only, Feb 18. Buy tickets here.
We'll be there with a few brews, notably our big Red Emperor red ale, as well as a couple of perennial favourites TBC.
Drop by and say hi.
 
Main Kick-Off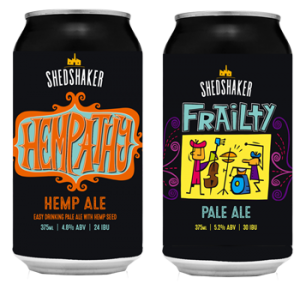 Australia's best little community radio station is once again alive with calls of "You're hot!" and "Mine" as they gear up for another day of fun, music and FOOTY. The Rockatoos will be out to avenge their ignominious drubbing at the hands of the Radio Galahs last year, and platinum sponsor Shedshaker Brewing will be there supplying tasty beverages for the crowd, and probably the players, to enjoy.
It all happens on Saturday June 1 at the Camp Oval in Castlemaine, from 12 noon. Tickets are just $5 at the gate for a whole day of entertainment. And FOOTY!
STOP PRESS: In honour of the Main Kick-off, we have canned two beers (almost exclusively) for the day. Your chance to try Frailty Pale Ale and Hempathy Hemp Ale fresh from the sexy can.

PINT OF ORIGIN AT THE CHERRY TREE
Our friends at The Cherry Tree Hotel in Cremorne have combed the far reaches of our premier brewing state to bring you the finest eclectic beers regional Victoria has to offer – including our very own Holy Grail Cloudy Ale, the PARTY IN A GLASS. There are a few others….actually over 60 beers across 23 taps. They will feature a different international tapas menu each day. May 10-19 as part of Good Beer Week in Melbourne.
CASTLEMAINE IDYLL

A much-loved fixture on the Castlemaine calendar, this year Idyll is a State Festival event and is an all-Australian songfest. We're running the bar – the Brewer of Duty will be serving several delicious SS beers as well as a cider or mead (not sure which yet). The fun is on Saturday March 30 from 1-8pm. Tickets are $25 and available through the CSF box office or website.
 
Come to The Dark Side in Ballarat

Ballarat is again hosting a mid-winter beer event, this year focusing on dark and winter-style beers. We'll be there with our Porter, Red and a mystery brew. Come down and say hi – Saturday/Sunday 27-28 July.
LOT 19 SPRING SCULPTURE SHOW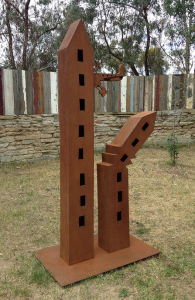 It's Spring, and that means it's time for the best little annual art show around. Shedshaker runs the bar, and sponsors a prize every year. Last year we awarded it to Jimmy Rix for his Twin Towers (left) which, while eliciting quite an emotional reaction for us, also looked the most like our shed.
Come on down on Saturday October 13 from 2-5pm for the launch (say hi to Doug and Jacqueline), or from 12-5 every Saturday and Sunday from 13/10-28/10.
BENDIGO ON THE HOP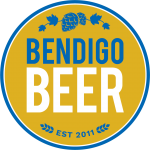 The Good News? The biggest and best mid-winter beer festival is on August 25 this year. The festival is spread over 10 venues in the heart of the CBD of Bendigo, all within a handy 1km area in the historic main streets. It's run by our friends at Bendigo Beer, as dedicated beer enthusiasts as you'd ever hope to meet.
The Bad News? It's sold out!
If you were one of the 2000 lucky enough to score tix, you can find us at GPO in Pall Mall where you can sample our Fantale Ale and Holy Grail Cloudy ale. Say Hi to Jacqueline and Doug and the SS team on your merry way to sample 44 beers from 22 brewers.
Friday August 3rd is the tenth
International Beer Day!
"But every day is beer day!" we hear you cry, and we can but agree.
However, someone felt the need to have an Actual Day, and we would be churlish to ignore it.
So we are celebrating the Day by opening up the brewery and sharing our love of the froth with you, the beer-loving public.
The day kicks off at 12 midday.
PARTICIPATE
Early birds (12-1pm) get to participate in our Flash Mob Brew – a tribute to the 
great Australian sweet – by helping us to make the FANTALE ALE. Get hands on with the core ingredient and taste it at every stage of the brew. It will always be a little bit yours!
EXPERIENCE
Tutored tastings of all our beers

Our first Beer Boot Sale – 20% off six packs and slabs at the brewery door

The launch of the Shedshaker Beer Club – rewards, merch, special offers

Pizza from 5pm

Live music with night, Owl Hollow (Glendon Blazely) from 8pm