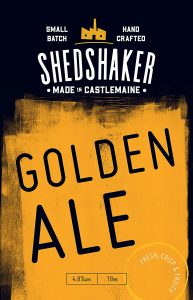 Golden Ale style that has a beaut balance of Ale and Crystal malts and is hopped using Goldings for a bit of nostalgic bitterness but also Galaxy and Cascade for a more modern aroma driven style. Gold is crisp and fresh with earthy malt flavours, a soft mouth feel and a satisfying fruity finish as dry as summer is long.
ABV 4.8% IBU 18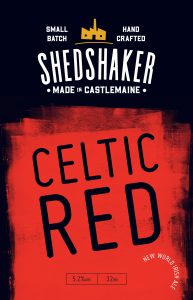 A traditionally brewed old world beer with a modern twist. Combining the toasty toffee and caramel flavours of an Irish Red with the bright fruity and herbal notes of new world Jarrylo hops and complemented by the piney, citrus flavour and aroma of Mosaic and Chinook hops.
ABV 5.2% IBUs 32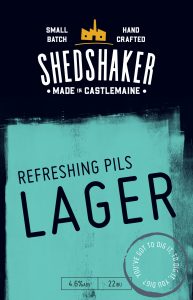 A great Lager is all about time and our Pilsner style spends six weeks in tank to create a clean, smooth and refreshing finish with a hint of citrus and tropical fruit. With the light touch of Saaz cultivar hops this is a classic Pilsner style with a herbal nose and light straw coloured body.
ABV 4.6% IBUs 22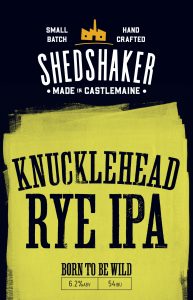 With a big hit of Aussie and US hops, spicy rye, hints of blood orange, black pepper, pine and tropical fruit, there's a lot going on in this IPA. Great mouthfeel with balanced bitterness and a lingering malty backbone. The Three Stooges would be proud.
ABV 6.2% IBUs 54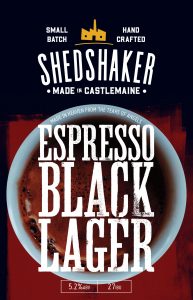 We've taken the planet's two favourite drinks and put them together in a union of organic, ethically sourced Tiger Mountain Arabica coffee from our friends at Coffee Basics, and dark malted barleys with the spicy hit of American hops. Surprisingly light, full flavoured and refreshing, this schwarzbier style lager is chocolaty, rich and dark. Available in bottles March-Sept.
ABV 5.2% IBUs 27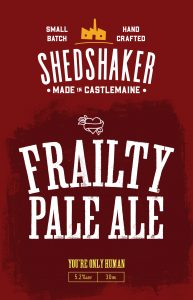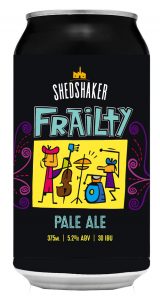 We're celebrating the 30th Anniversary of the release of Hunters & Collectors classic album Human Frailty. With a golden hue from the light touch of biscuity American malts and the tingling citrus aroma of Chinook, Cascade and Centennial and dry hopping using Falconer's Flight – a blend of Citra, Simcoe and Sorachi Ace hops. NOW AVAILABLE IN 375ML CANS!
ABV 5.2% IBUs 30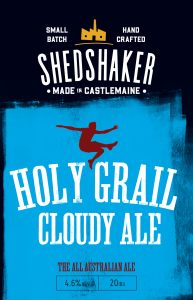 A party in a glass. We wanted to make a classic Aussie all rounder – very sessionable and a fantastic beer with food. The Grail is all about big fruity hops with
a clean refreshing finish. Brewed in Castlemaine using all Australian Galaxy hops and Triticale – a wheat and rye cross – which gives the Grail its distinctive haze.
ABV 4.6% IBUs 20 NOW AVAILABLE IN BOTTLE AS WELL AS KEG!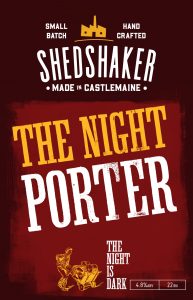 Porters were invented as a fortifying drink for the rough-and-tumble working class of London's bustling markets. This is a classic Porter, brewed with a depth of malt flavor and complexity with roasted notes of black coffee and chocolate.
ABV 4.8% IBUs 22 NOW AVAILABLE IN BOTTLE IN THE COLDER MONTHS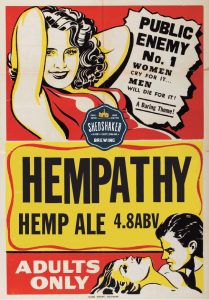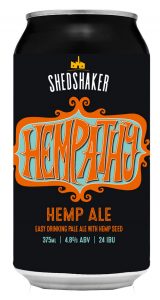 Commissioned by the CSIRO for the inaugural Australian Hemp Conference. We enlisted the help of Bunjil Farm in nearby Kyneton to provide the hemp seed meal that makes up ten percent of the beer, which is otherwise a traditional pale ale brewed with rye. Saaz and Goldings hops were chosen to support to the hemp's spicy and earthy notes – the dominant flavours of the beer. NOW AVAILABLE IN 375ML CANS!
ABV 4.8% IBU 32